Last Sunday, May 18, 2014 we went along with Alexirob to see some cast members of Disney Channel's new hit show "I Didn't Do It" at a new locale to us.
Cast members Piper Curda, Peyton Clark, Sarah Gilman and Austin North were on hand to chat and sign pics. They were very very friendly!
In Griffith Park there is an area of the park that is known for the Los Angeles Live Steamer Museum that is called Walt's Barn.  To sum it up, Walt's Barn is literally a replica of one from the Disney farm in Marceline, MO.  Inside the "Carolwood" barn, as it is known, are some of Walt Disney's building miniatures and model train memorabilia.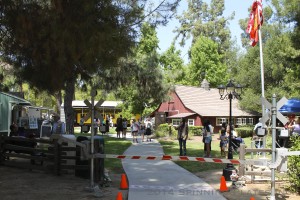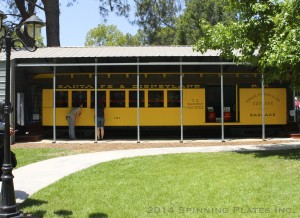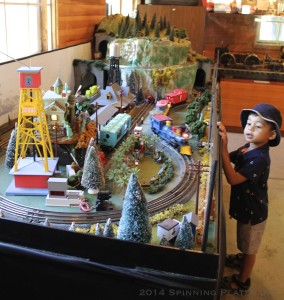 Everything from Walt's miniature trains, tools, documents, and treasures fill the barn, wall to wall, giving us a glimpse of Walt's fascination with this American hobby.
The Barn is open the third Sunday of each month from 11:00 AM to 3:00 PM, weather permitting. Admission and parking are free but a donation is appreciated.
It's a great place to take young train enthusiasts especially if they want a train ride at the Los Angeles Live Steamers! At Halloween the whole surrounding area is decorated for the annual Ghost Train ride that is a MUST SEE in the Burbank area!