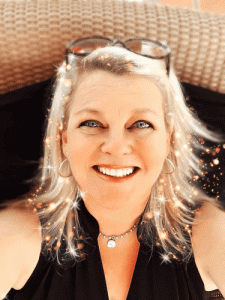 Hillary Harmon Powell
IS
Spinning Plates...
Hillary Harmon Powell was raised in Atlanta, GA, moved to Los Angeles to study Drama, Film & TV at the University of Southern California and has been spinning plates ever since.
Over the past few years, Hillary has worked with Mattel Creations in building a franchise animated series for their best-selling product, Barbie™.  She has not only worked on developing the Barbie™ Dreamtopia series with the corporate brand leaders, franchise partners and educational consultants, but has been involved in producing the series alongside award winning producers and directors.
Hillary had held positions at CNN, TNT, Cartoon Network, Disney, and Warner Bros. as a Writer/Producer of On-Air Promotions and behind the scenes coverage.  She has worked numerous channel launches including Toon Disney, Disney Jr. and the Vortexx on the CW.
Additionally, Hillary has worked in series animation for Warner Bros. Animation on the shows "Be Cool Scooby Doo" and "Wabbit."
She currently lives in Burbank, CA with her husband, Rick, daughter Abigail (15 yrs), and son Charlie (13 yrs) and as a hobby, photographs and blogs about events in Los Angeles.   She studies Voiceover with Rick Zieff and plans to add a demo to this site of her talents very soon!
COMING SOON: Voiceover Demo!!!